Very interesting article. Hard for me to post. Funny, my computer was acting up every time I came to this site. Oh, some vigilantes made a mistake about that a paediatrician.
I certainly have not been able to come to grips with a group of people going my hearsay – Lies: libel and slander. I keep coming up with scenarios. Well, they can. Plus, in gangstalking, I think there is a lot of "do your job" and it's best if you don't know what others do. Right? I think so. I can't stand the thought that people might think of me in such terms. Oh, yeah right? Gangstalkers DON'T think. They are puppets on strings.
I am still shocked at how many stupid, idiot gangstalkers are out there. That people are lured into gangstalking doesn't surprise me. Sort of like the Christian churches having rallies to gather members to join the KKK. Oops. The people found out about the true anti-goodness.
From The Independent (British spellings)
The Paedophile Hunter: The Psychology Behind Vigilantism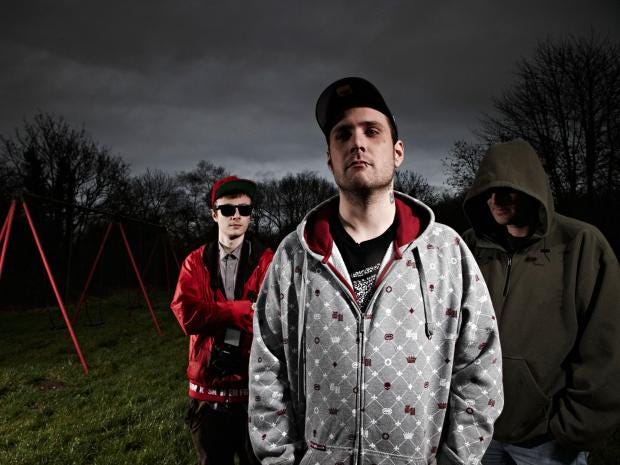 Stinson Hunter and his associates Stubbs and Grime in Channel 4 documentary The Paedophile Hunter / Channel 4
There is – and has always been – a paradox at the heart of vigilantism. Participants regard themselves as standing up for a mainstream moral code